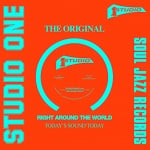 Seminal, uplifting, righteous, soulful roots anthem!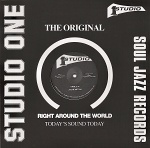 BACK IN STOCK!!MONSTER STUDIO ONE TUNE FIRST TIME EVER ON A SINGLE ! Two highly sought after tracks from Jackie Mitoo's legendary 'Showcase' album, originally released on Studio One in 1980 Hypnotic, blissed out funky reggae from Jamaica's finest - Bagga Walker on bass, Leroy 'Horsemouth' Wallace on drums, Ernest Ranglin on guitar and, of course,...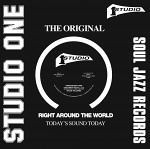 MASSIVE STUDIO ONE ANTHEM ALERT!!! Willie Williams' roots rock reggae classic Armagideon Time – the rare 12" extended Discomix version split into two sublime heavyweight slices and cut super-loud on a 12" single. Produced by Studio One supremo Coxsone Dodd this is a huge Reggae anthem on the classic 'Real Rock' rhythm, famously covered by The Clash...