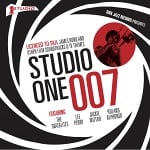 A Record Store Day 2020 Exclusive - Soul Jazz Records Presents... STUDIO ONE 007 Licensed To Ska! James Bond and Other Film Soundtracks and TV Themes Soul Jazz Records are releasing Studio One 007 – Licenced to Ska, a limited-edition one-off pressing exclusive Record Store Day collectors seven-inch box set, featuring ten super rare killer cuts...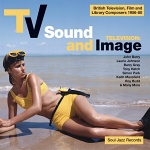 The 36 track 2CD album comes with 50-page book featuring text, biographies and photography. It also comes in a limited run two volume double-vinyl super-loud super-heavy gatefold sleeve editions. Compiled by Stuart Baker (Soul Jazz Records) and sleevenotes biographies by Jonny Trunk (Trunk Records). TV Sound and Image features British composers who...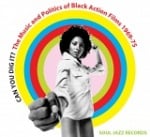 ''Can You Dig It?' is as definitive as it gets, and treats its subject seriously, lovingly and with an attention to detail that makes it a necessary purchase. An exemplary collection that is near perfect.' WIRE MAGAZINE 'Can You Dig It?' charts the rise of 'Black Action Films' from 1970-75. It comes as a double-CD collection of the stunning...