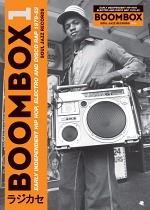 Oh yes! 50 x 70cm KILLER poster!! Choose "Poster Freepost" if you want this poster sent with any other vinyl order item (LP/12" vinyl only) at NO extra postage charge (poster will be folded into six parts) Choose "Poster+Tube" if you want the poster rolled up and sent in a customised, protective tube (more expensive to cover postage) THIS ALSO means...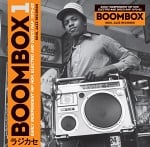 Soul Jazz Records' new Boombox features some of the many innovative underground first-wave of rap records made in New York in the period 1979-82, all released on small, independent, often family-concern record companies, at a time when hip-hop music still remained under the radar. This first exuberant wave of innocent, upbeat, party...
3×LP + Download Code

£24.00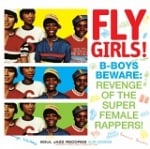 'Fly Girls!' celebrates the 30th anniversary of female rap on record This double-CD (and limited edition two volumes of super-loud double-vinyl) narrates the story of female rap from its birth in the tenement block parties in New York City's outer boroughs through to the dizzying career heights of Queen Latifah, Missy Elliott and other modern...