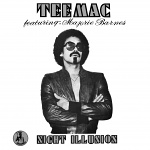 Soul Jazz Records' are releasing Tee Mac's 'Night Illusion', a lost classic Nigerian Afro soul meets disco boogie funk album originally released in Nigeria in 1980. Impossibly hard to find, the record remains practically unknown outside of Nigeria. Tee Mac Omatshola Iseli is a multi-instrumentalist, composer and arranger and features...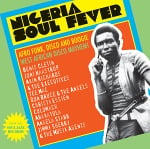 Soul Jazz Records' new Nigeria Soul Fever is their first release to explore the vast wealth of Nigerian music recorded in the 1970s. The new album comes with introductory sleevenotes by Bill Brewster (author of Last Night A DJ Saved My Life). Packed-full with Afro-Funk, Disco and Boogie all from Nigeria, this triple album/double CD set brings...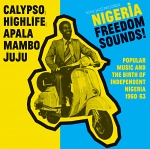 Soul Jazz Records' new Nigeria Freedom Sounds! features a stunning selection of material spotlighting the vibrant musical scene in Nigeria at the start of the 1960s. With a wealth of musical and cultural history and newly independent from Britain, Nigerian music during this era was complex, diverse and forward-thinking, with musicians as excited in...