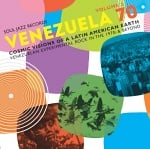 This is the second collection of music from Venezuela in the 1970s and beyond to be released on Soul Jazz Records. The album once again features innovative figures in the history of underground Venezuelan music, mostly unknown outside of their home country – their music a blending of progressive rock, jazz, experimental electronics and disco –created...
2xLP (+ Download Code)

£23.00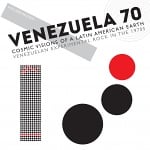 Soul Jazz Records' new Venezuela 70 is the first-ever album of its kind to take a look at the groundbreaking experimental rock music made in Venezuela and created in the 1970s – during a time when the country was both a modern cultural and economic powerhouse in Latin America on account of wealth from its vast oil supplies. Venezuela lies at...