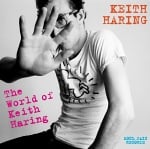 In collaboration with Tate Liverpool, Soul Jazz Records release this stunning new collection entitled The World of Keith Haring featuring music influential to the artist Keith Haring including Fab 5 Freddy, Yoko Ono, Gray (Jean-Michel Basquiat's group), The Jonzun Crew, Larry Levan, Talking Heads, Sylvester, Johnny Dynell and many others. The World...
3×LP + Download Code

£24.00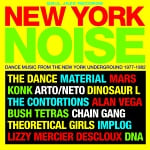 This is the new edition of Soul Jazz Records' long out of print first New York Noise collection, Dance Music From The New York Underground 1978-82. This new 2016 edition features classic New York post-punk, punk funk and no wave tracks from Arthur Russell/Dinosaur L, James White and the Contortions, The Theoretical Girls, Mars, Konk, Material, Bush...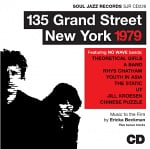 This is the soundtrack to 135 Grand Street, New York, 1979 also released by Soul Jazz Records on DVD. The CD includes all the bands featured in the film ( and comes with bonus tracks not in the film). Wild, raw No Wave meets garage band meets post-punk. Glenn Branca, Rhys Chatham, Evan Lurie (Lounge Lizards), visual artists Frank Schneider and Robert...