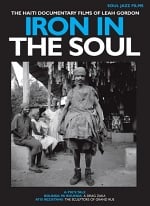 Soul Jazz Records/Films presents Iron in the Soul, a stunning new DVD collection of documentary films about the world of Haiti – Vodou, art & culture by filmmaker and photographer Leah Gordon. Gordon's photography book 'Kanaval: Vodou, Politics and Revolution on the Streets of Haiti' was published by Soul Jazz Records/Books in 2010....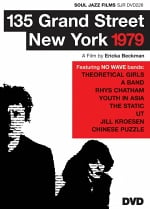 Available now on DVD (and separate bargain-priced CD soundtrack with bonus tracks). "135 Grand Street, New York, 1979 is invaluable. No Wave music and cinema didn't just share a name. They were perhaps more intimately related than any other concurrent movements in the history of those two media." "Ericka Beckman's film finds...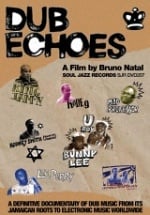 'Dub Echoes' DVD out now on Soul Jazz Records!!!!!! 'Dub Echoes' is a newly produced film about Dub, featuring an incredible array of artists, both original Jamaican artists - U Roy, King Jammy, Lee Perry, Sly Dunbar, Bunny Lee (to name a few), alongside a similarly awe-inspiring array of artists who have been taken Dub into new directions in electronic...