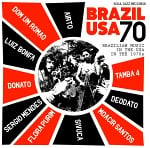 All of the music featured here on this new Soul Jazz Records collection was created by Brazilian artists living and working in the USA in the 1970s. The album brings together some of these finest works and comes complete with extensive notes that explains the path these musicians took from Brazil to the USA and shows the political and musical links...
2xLP + Download Code

£23.00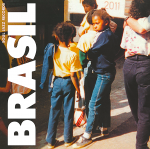 Brand new edition of Soul Jazz Records' Brasil album recorded in Rio de Janeiro in 1994 with a host of legendary Brazilian musicians including Sivuca, Raul de Souza and singer Joyce Moreno – which has remained one of the key defining early releases from the record label. Out-of-print for over 20 years (!!!) the album has now been fully digitally...
New LP + Download Code

£20.00