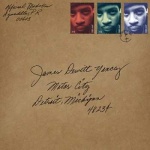 Vinyl now available! The late, great J Dilla is widely regarded as one of the greatest hip-hop producers of all time. Since his death in 2006, Dilla's mother Maureen "Ma Dukes" Yancey has worked tirelessly to further her son's legacy, and her latest effort is the new project Motor City. Inspired by Dilla's beloved hometown, Motor City...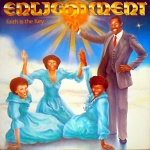 Reissue of this immensely sought after album! After more than three decades as a lost classic, the debut album by Washington DC soul/gospel outfit Enlightment is finally receiving a proper reissue/release. Unfortunately, the independent release of their 1984 debut album 'Faith Is The Key' was torpedoed when both their distributor and pressing...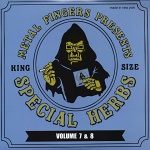 MF DOOM is the man in the iron mask. The most mysterious figure in hip-hop has also become one of the most popular, supplying beats and rhymes for Gorillaz, De La Soul, Madlib, Danger Mouse, and Wu-Tang Clan, and drawing praise from heavyweights like Just Blaze, Nas, and Mos Def. Since 2002, DOOM has released numerous volumes of Special Herbs, one of...