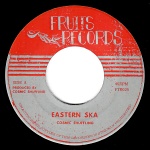 Cosmic Shuffling strikes again with two superb instrumental ska tracks taken from the "Magic Rocket Ship" studio sessions. These two cuts will not be on the upcoming album, 7" single exclusive!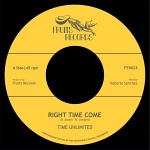 Time Unlimited were as brilliant as they were obscure back in the 80s. Long forgotten for some reason, they are now brought back to life by Fruits Records who present one of Donovan Joseph, Hugo Blackwood and Orville Smith's finest dubs. "Right Time Come" is a melancholic dub with hits ricocheting off into the distant as silky leads and organ chords...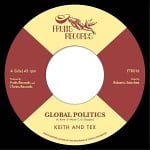 Brand new single from legendary Rocksteady duet Keith & Tex! Famous for hits and classics that have lasted more than half a century like "Stop That Train", "Tonight" or "Let Me Be The One", Keith & Tex proved that they were still on top of the Rocksteady scene with their latest album "Same Old Story" released in 2017. In summer 2017,...