Rare, late 80s 'bubblegum' tunes from South Africa reissued via Rush Hour. Pure dancefloor fire!
Eight Unreleased Digital Roots tracks made in Nigeria in the late 80s, never released or pressed, if not on a couple of test presses made on recycled plastic. Surely it includes some of the most interesting Reggae Music made in the Roots Land call Nigeria!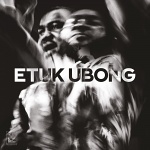 Seun Kuti endorsed Etuk Ubong makes his debut on the rapidly-becoming, label-to-watch, Night Dreamer! Nigerian trumpeter, composer and bandleader Etuk Ubong has developed an original style he calls "earth music", captured by Night Dreamer, live-and-uncut via their unique direct-to-disc recording process. A highly accomplished musician who has absorbed...