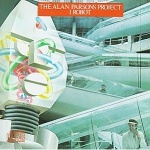 Unbelievably good electronic groovy monster! The title track is like Carl Craig meets Ash Ra meets Baldelli meets ... it's really good!
Vinyl condition:

VG+

Sleeve condition:

VG-

Original = Original USA Vinyl has spine wear/damage on left

100% Guarantee on this and all Original Vinyl at Sounds Of The Universe - 'if you're not happy we're not happy' or your money back!