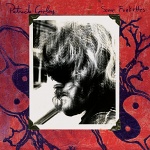 Dark Entries has uncovered a string of cover versions that the late, great San Francisco-based producer recorded between 1974 and '77. Features a version of Donna Summer's 'I Feel Love' (which Cowley also remixed); wild, synth-funk versions of 'Papa Was a Rolling Stone' and 'Do It Any Way You Wanna'; plus an oddball version of Herbie Hancock's 'Chameleon'...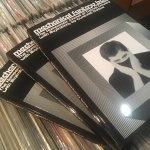 Mechanical Fantasy Box is Cowley's homoerotic journal, or as he called it, "graphic accounts of one man's sex life." The journal begins in 1974 and ends in 1980 on his 30th birthday. It chronicles his slow rise to fame from lighting technician at The City Disco to crafting a ground-breaking 16-minute remix of Donna Summer's "I Feel Love"...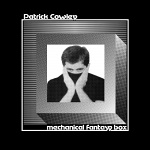 'Mechanical Fantasy Box' is a collection of 13, previously unreleased songs recorded between 1973-80; a collection of Cowley's work from the years preceding his meteoric rise as a pioneer of Hi-NRG disco music. Sounds flows from funk to kosmiche to the more psychedelic ends of electronic music inspired by Tomita and Kraftwerk. ESSENTIAL!