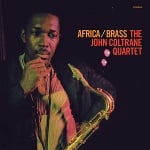 This 1961 Impulse album was particularly notable for Coltrane's use of the expanded sound provided by a 'big band' with trumpets, trombone, baritone sax, Eric Dolphy's bass clarinet and flute, and (most unusually) French horns, euphonium and tuba. Overlaying this backing is one of Coltrane's great quartets with Messrs. Tyner (who, with Dolphy,...
New LP (Coloured Vinyl)

£16.99

Limited orange vinyl edition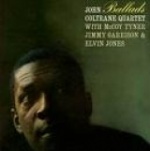 Classic modal jazz LP with John Coltrane's classic quartet, featuring the amazing piano of McCoy Tyner and the rhythm section of Elvin Jones and Jimmy Garrison. This album exhibits a tender and gentle muscularity that represents a beautiful mid-point between the trademark hard bop style Coltrane developed in the 1950s with Miles Davis's first classic...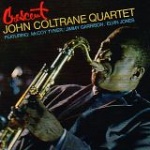 Truly beautiful pre-'A Love Supreme' album from the master of deep jazz, John Coltrane! Classic modal jazz featuring the classic quartet line up with McCoy Tyner, Jimmy Garrison and Elvin Jones from 1964! Features the essential 'Wise One'! Recommended!