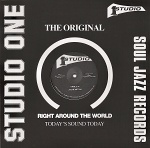 BACK IN STOCK!!MONSTER STUDIO ONE TUNE FIRST TIME EVER ON A SINGLE ! Two highly sought after tracks from Jackie Mitoo's legendary 'Showcase' album, originally released on Studio One in 1980 Hypnotic, blissed out funky reggae from Jamaica's finest - Bagga Walker on bass, Leroy 'Horsemouth' Wallace on drums, Ernest Ranglin on guitar and, of course,...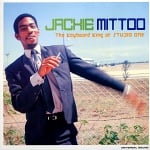 As Soul Jazz Records enter into the mighty vaults of Studio One, the most respected label in reggae history, we present you with this showcase of Jackie Mittoo, one of the defining figureheads of reggae music ! From forming The Skatalites, at age 15, alongside Don Drummond, Roland Alphonso, Tommy McCook and others, to his work as writer, arranger,...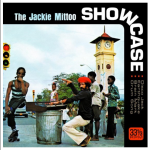 7" four track EP (33 1/3RMP small hole) with color sleeve.These songs were featured on the Jackie Mittoo Striker Showcase CD - a 34 track collection of Mittoo hitsvery desirable 7 EP in a vintage style picture sleeve coupling up of two in-demand crossover club classics with two heavyweight sides for the roots and culture crowd.