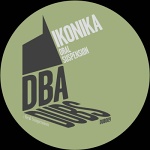 For the 9th instalment in DBA's Dubs series Ikonika and Big Strick square off head to head, following the Hyperdub artist's genre-defying Distractions LP earlier this year. Oral Suspension is an instrumental which switches rough-shod between a UK halfstep crunch and a Hoop Dreams era Chicago bounce. On the flip Big Strick brings his characteristic smooth...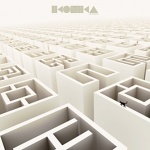 Fantasy house and soaring electronics from Ikonika's follow up to her 2010 debut album. Formulating a new forward-thinking, more polished sound from her early signature 8-bit dubstep-tagged sound. Influenced by proto-house, 80's pop, as the brassy drum machines of hiphop as well as her guilty pleasure, freestyle house. "Aerotropolis" is a full-colour,...
'Smuck' follows in the tradition of Ikonika's sweet and sour, curdled sound, with ever changing off-key melodies and metal-like synth guitar lines over sweet chilled chords, the track takes her penchant for melodies that border on the atonal as far as it can go, like a sophisticated takeon 8-bar grime. Her remix of Eero Johannes `We Could Be Skweeeerooos'...