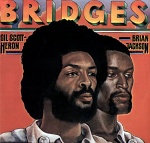 A change of style musically as Gil moves from his early/mid-seventies Midnight Band to a sparser keyboard sound provided by partner Brian Jackson on gems such as "Racetrack In France" and "We Almost Lost Detroit".Orig = USA vinyl i great condition with inner and in original shrinwrap - peachy!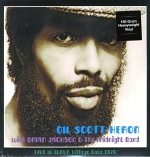 Recorded live in New York in January 1976, very much in the vibe of his "It's Your World" album from the same year!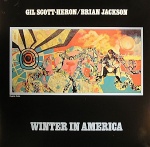 Classic, classic album originally on Strata East and featuring 'The Bottle'. Gil Scott Heron is a legendary soul/jazz/spoken word hero and this is one of his greatest and most unique albums. It was the album which made his name and transformed him into a pop success by virtue of the popularity of the track The Bottle, which it includes. A clue to the...