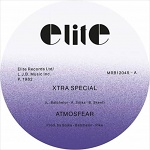 Brit-funk disco/boogie classic from 1982 by Atmosfear. Official Mr Bongo replica reissue of the original Elite release, cut loud at 45rpm.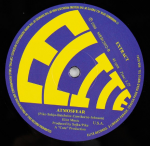 Another classic from Brit Funk pioneers, Atmosfear. This time it's the turn of the mighty 'Motivation' from 1980 - pure dance floor, feel good vibes, produced by the amazing duo of Andy Sojka and Jerry Pike. As per the original release it comes backed with the track 'Extract' a percussive lead jazz-funk workout with some tight bass work by...
Official Mr Bongo reissue of the Brit-funk classic - 'En Trance' by Atmosfear - which was originally released in 1981 via Elite / MCA records. A joyous album that arguably represents the pinnacle of the Brit-funk sound. Recommended!